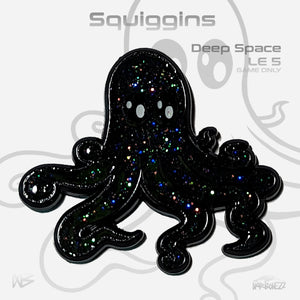 Blind Bag
Limit 3 per person
—------------------------------
OTHER INFO
1.3" wide
Epoxied
3 pinbacks
All variants glow in the dark
Full sets - 4 full sets will be available.
Gift Variants - 7 GV's will be added to random blind bags. Half will be at our in person drop. Half will be added to our online drop. 2 of them will be saved for RNG giveaways and one for mail errors.
Game Variants - The Game variant for this release is LE 5. We will be hosting all of our games online.